Choosing the Right Sticker Material: A Comprehensive Guide
kelchu.admin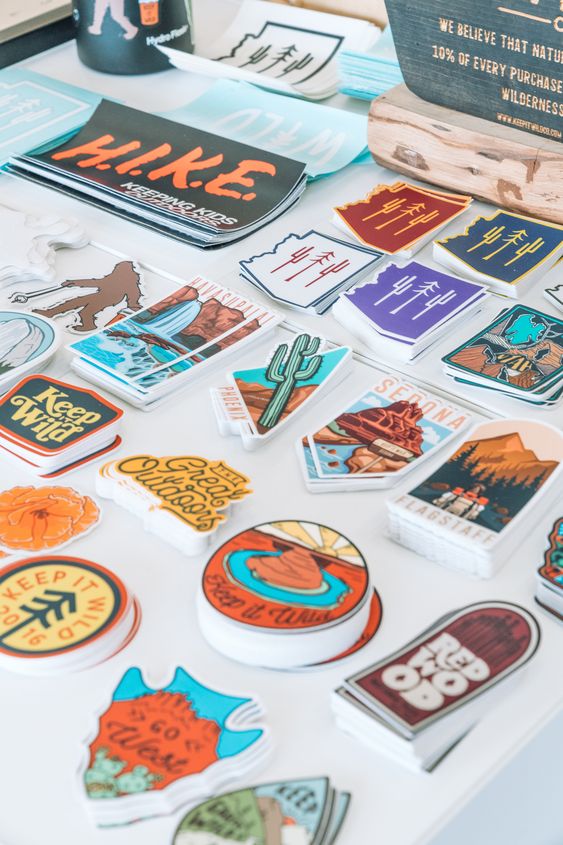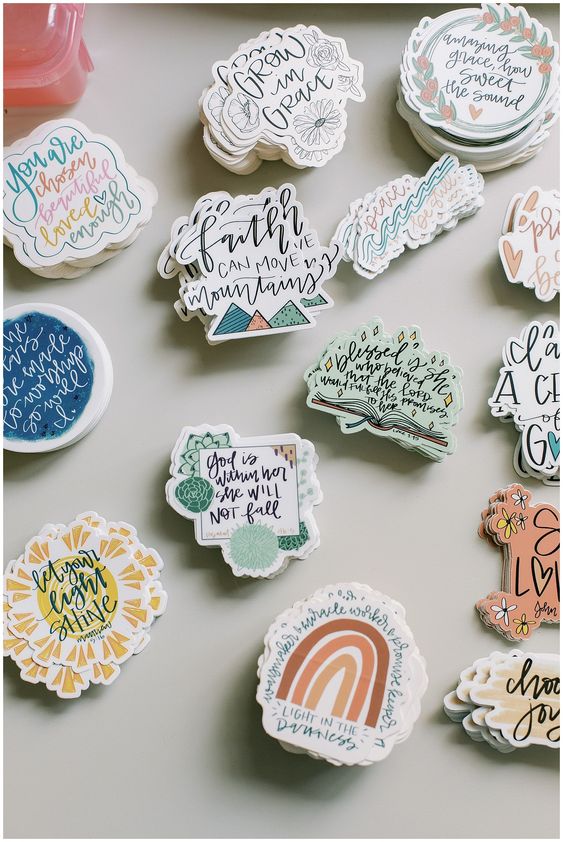 Introduction to Choosing the Right Sticker Material
Stickers have evolved beyond simple adhesive graphics; they're now powerful tools for communication, decoration, branding, and personal expression.
The versatility of stickers is amplified by the diverse range of materials available, each tailored to specific applications and environments.
As you embark on your sticker printing journey, understanding the nuances of different sticker materials becomes essential for achieving the desired results.
1 Sticker Material - Mirrorcoat Sticker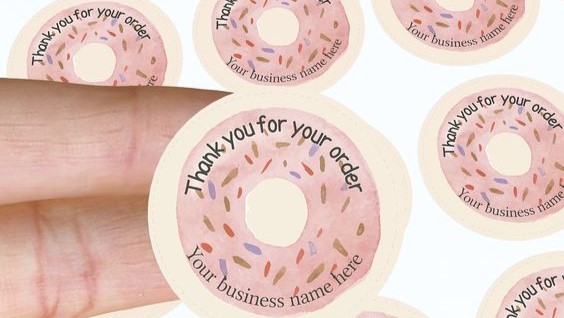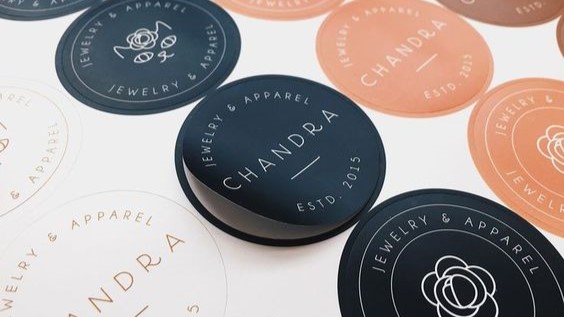 Mirrorcoat stickers have garnered a reputation for their affordability and versatility in the world of sticker printing. Crafted from a cost-effective material, these stickers offer a range of benefits that make them a popular choice for businesses, events, and personal projects alike.
Advantages of Mirrorcoat Stickers:
Budget-Friendly: Mirrorcoat stickers are a budget-friendly option that allows you to produce a high quantity of stickers without breaking the bank, making them ideal for large-scale promotions and events.
Quick Turnaround: Due to their popularity and ease of production, mirrorcoat stickers often come with quick turnaround times. This makes them an excellent choice for last-minute promotions or time-sensitive campaigns.
Vibrant Colors: The glossy surface of mirrorcoat stickers enhances the vibrancy of colors, making your designs and logos pop. This makes them a great choice for eye-catching advertisements and attention-grabbing labels.
Indoor Use: Mirrorcoat stickers are perfect for indoor applications such as product labeling, packaging, and promotional materials. Their glossy finish adds a professional touch to your designs.
Personal Projects: Whether you're planning a DIY project, organizing an event, or simply want to add some flair to your belongings, mirrorcoat stickers provide an easy and cost-effective solution.
2 Sticker Material - White PP Sticker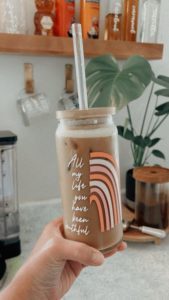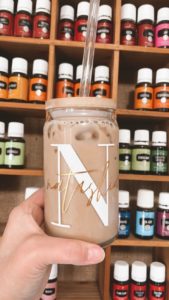 White polypropylene (PP) stickers are a versatile and popular choice in the world of sticker printing, renowned for their durability, flexibility, and suitability for various applications. 
These stickers are crafted from a thin, yet robust material that offers a host of advantages for both personal and business use. 
Let's dive deeper into the characteristics of white PP stickers and discover when and how to make the most of them.
Advantages of White PP Stickers:
Versatility: White PP stickers are adaptable to a wide range of surfaces and objects. Their thin nature allows them to conform seamlessly to curved or irregular surfaces, making them an ideal choice for containers, bottles, and curved product packaging.

Water and Moisture Resistance: The water-resistant properties of white PP stickers make them an excellent choice for labeling items in humid or wet environments, such as beverage containers, bath products, or refrigerated goods.

Clarity and Vibrancy: The white base of these stickers enhances the vibrancy and clarity of printed designs. Colors appear vivid and sharp, ensuring that your graphics and text command attention.

Durability: White PP stickers are built to withstand daily wear and tear, making them suitable for items that are frequently handled or exposed to mild abrasion.

Indoor and Outdoor Use: These stickers are suitable for both indoor and outdoor applications, giving you the flexibility to use them for product labeling, packaging, or even outdoor promotional materials.
3 Sticker Material - Clear Sticker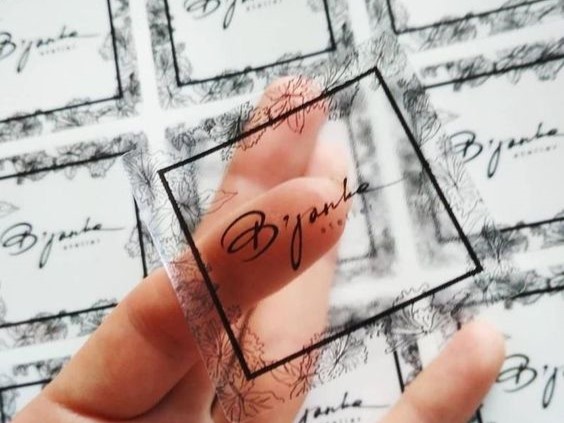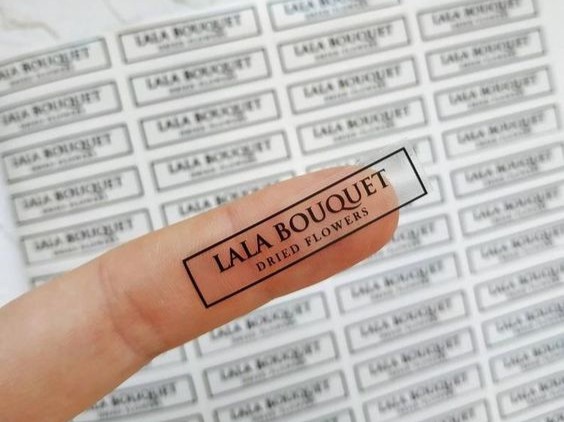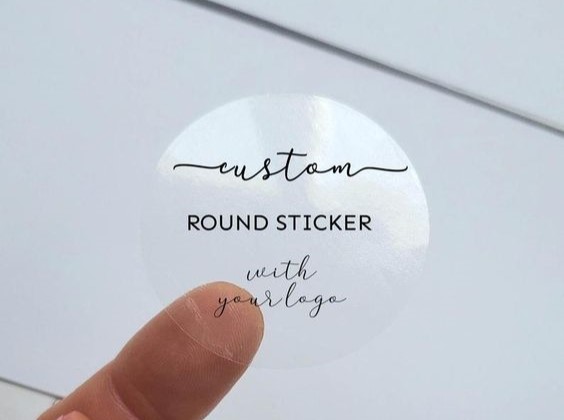 Clear stickers, often hailed as the "invisible magic" of the sticker world, offer a unique and intriguing way to showcase your designs, messages, and branding. These transparent wonders are designed to seamlessly blend with any surface, providing a captivating and elegant way to display your content. In this guide, we'll explore the versatility of clear stickers and when they can be your ultimate choice for various projects.
Advantages of Clear Stickers:
Subtle Elegance: Clear stickers offer a minimalistic and elegant aesthetic, allowing your design to shine without the distraction of a visible background.

Versatile Design Integration: With their transparent nature, clear stickers can seamlessly integrate with any surface color or texture, giving you creative freedom in your projects.

Professional Look: Clear stickers convey a professional image, making them an excellent choice for product labels, packaging, and business branding.

Showcasing Products: Use clear stickers to highlight product features, ingredients, or usage instructions on product packaging, ensuring your customers have a clear view.

Event Decor: Ideal for decorating glass surfaces, event signage, and decorations, clear stickers add an element of sophistication to your special occasions.
4 Sticker Material - Frosted Sticker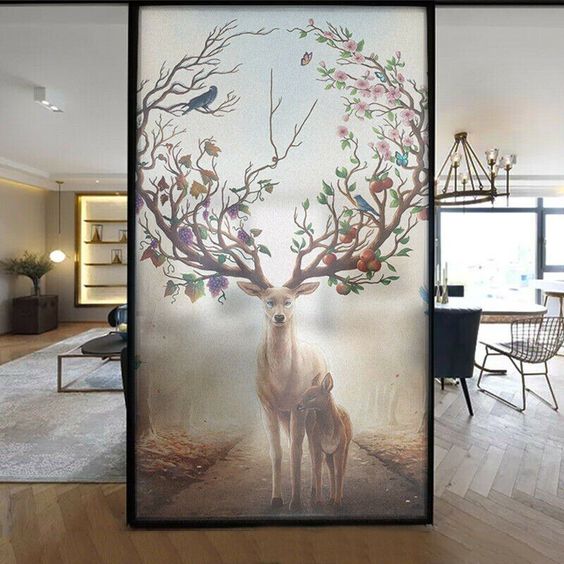 Frosted stickers, known for their unique and sophisticated appearance, offer a touch of elegance that elevates any design or message. These semi-translucent wonders mimic the look of etched glass, adding a layer of creativity and class to your projects. In this guide, we'll delve into the world of frosted stickers, exploring their versatile applications and the moments when they can truly shine.
Advantages of Frosted Stickers:
Elegant Aesthetic: Frosted stickers exude sophistication, making them an ideal choice for businesses and individuals aiming to create a refined impression.

Subtle Privacy: The semi-transparency of frosted stickers offers privacy while still allowing some visibility, making them perfect for glass partitions, doors, or windows.

Diffused Light: Frosted stickers filter natural light, creating a soft and diffused ambiance in spaces while maintaining a sense of openness.

Highly Durable: Frosted stickers are durable and resistant to water and UV exposure, making them suitable for both indoor and outdoor applications.

Easy Application: These stickers are easy to apply, ensuring that your projects can be completed with minimal effort and maximum impact.
When to Choose Frosted Stickers:
Office Spaces: Transform glass office partitions, windows, and doors with frosted stickers, adding an air of professionalism and privacy to work environments.

Retail Displays: Enhance visual merchandising by using frosted stickers to create elegant window displays that pique customer interest.

Restaurants and Cafes: Utilize frosted stickers on glass surfaces to add a touch of sophistication to your establishment, creating an inviting and refined ambiance.

Home Decor: Elevate interior design by applying frosted stickers to mirrors, shower doors, and glass cabinets, giving your living spaces a stylish and exclusive feel.

Event Signage: For events that demand a touch of elegance, frosted stickers on glass signage or panels add a luxurious element to the atmosphere.

Branding Elements: Incorporate frosted stickers into your branding strategy by using them on glass surfaces in your storefront or office space for a distinctive and memorable appearance.
Frosted stickers offer a unique blend of functionality and aesthetics, allowing you to strike the perfect balance between visibility and privacy. Their ability to transform ordinary glass surfaces into stylish and sophisticated elements makes them a versatile choice for a wide range of projects. Whether you're aiming to create an upscale ambiance or enhance privacy while maintaining a sense of openness, frosted stickers are a design tool that offers elegance and innovation in equal measure.
5 Sticker Material - Synthetics Sticker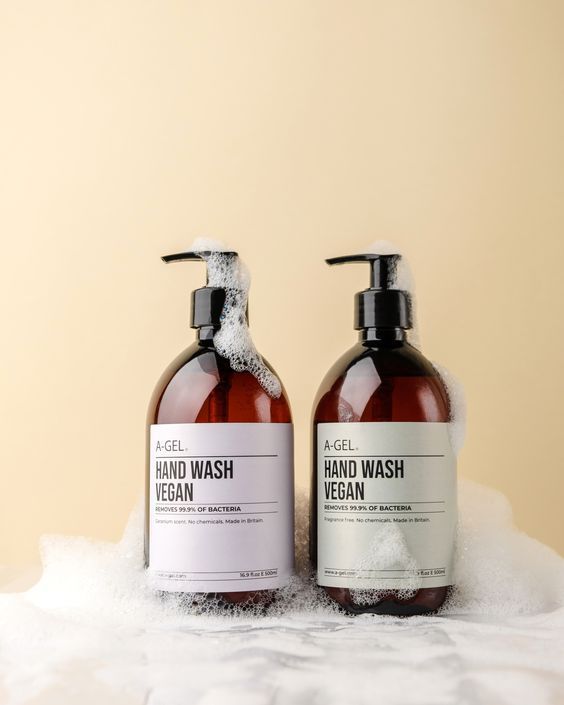 Synthetics stickers, a subset of synthetics paper, offer a world of creative possibilities with the added advantage of durability. 
These innovative stickers are designed to withstand various environmental conditions while providing exceptional print quality. 
In this detailed exploration, we'll delve into the unique features, advantages, and diverse applications of synthetics stickers, empowering you to make informed choices for your sticker projects.
Features and Advantages of Synthetics Stickers:
Waterproof and Weatherproof: Synthetics stickers excel in both indoor and outdoor applications due to their water-resistant and weatherproof properties, ensuring your designs remain intact even in challenging conditions.

Tear-Resistant: Designed to resist tearing, synthetics stickers maintain their shape and appearance even when subjected to frequent handling or abrasion.

Vibrant Print Quality: With their smooth surface, synthetics stickers enable high-resolution printing, allowing your designs to pop with vibrant colors and sharp details.

Longevity: The durability of synthetics stickers ensures they maintain their visual appeal for extended periods, making them ideal for items that require a long lifespan.

Versatile Adhesive Options: Synthetics stickers come with a range of adhesive choices, including permanent, removable, and repositionable, catering to various needs.

Write-On Compatibility: Depending on the type, some synthetics stickers can be written on using specific writing instruments, adding functionality to your designs.
Diverse Applications of Synthetics Stickers:
Outdoor Decals: Synthetics stickers thrive as outdoor decals on vehicles, windows, and equipment, resisting fading and damage caused by exposure to the elements.

Product Labels: Industries ranging from cosmetics to electronics benefit from synthetics stickers as durable product labels that provide essential information and branding.

Bottle and Jar Labels: Synthetics stickers endure the moisture and handling associated with bottle and jar labels, preserving your branding even in humid environments.

Packaging Labels: Synthetics stickers are perfect for packaging labels, ensuring your designs remain intact during transportation and storage.

Equipment and Machinery Tags: Synthetics stickers with barcode printing serve as durable identification tags for machinery and equipment, streamlining inventory management.

Promotional Stickers: Businesses leverage synthetics stickers for promotional purposes, using their durability to spread brand messages on various surfaces.

Outdoor Events: From festivals to sports events, synthetics stickers contribute to effective event promotion, even in outdoor settings.

Safety Labels: Synthetics stickers offer longevity for safety labels on machinery, providing essential warnings that remain readable over time.
6 Sticker Material - Simili Sticker
Simili stickers, crafted from simili paper, offer a unique blend of versatility and writability that makes them a go-to choice for a wide range of applications. 
These stickers provide a textured surface that allows not only vibrant printing but also the ability to jot down notes and messages using a variety of writing instruments. 
In this comprehensive exploration, we'll uncover the distinctive features, advantages, and diverse applications of simili stickers, enabling you to make informed decisions for your sticker projects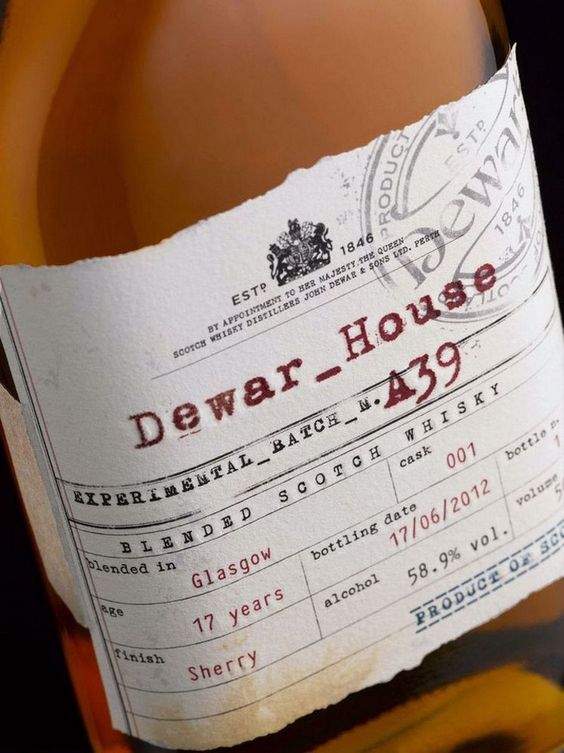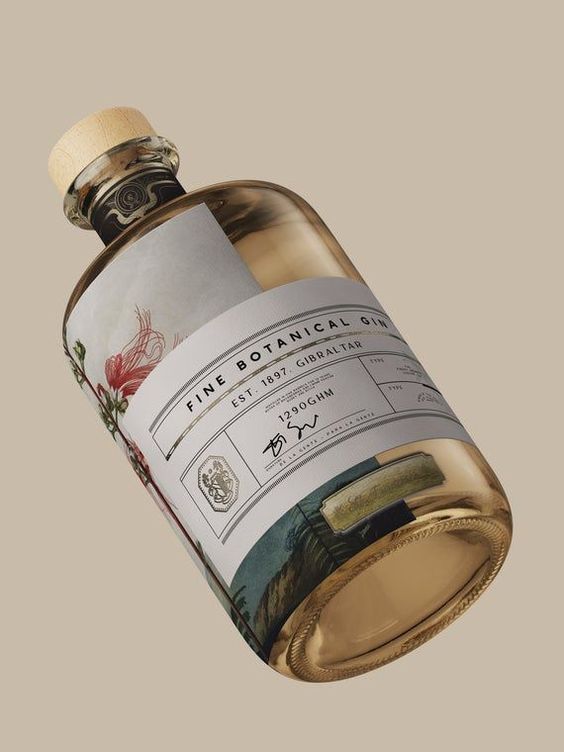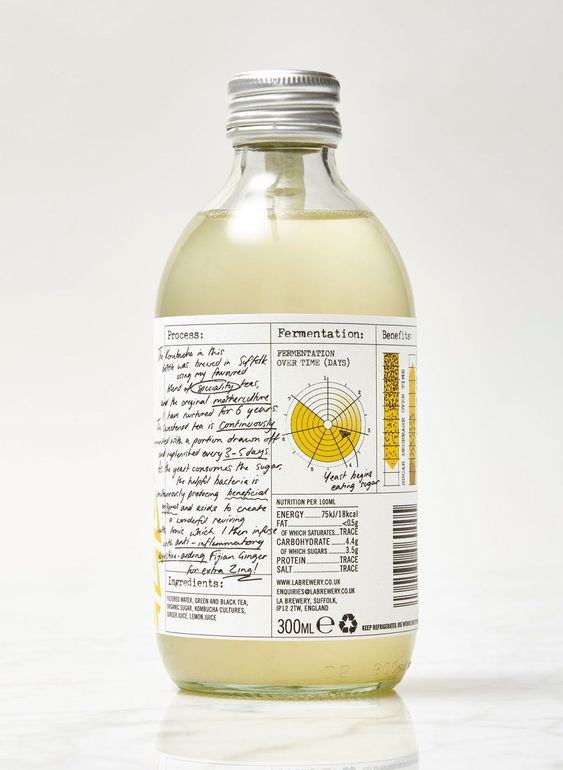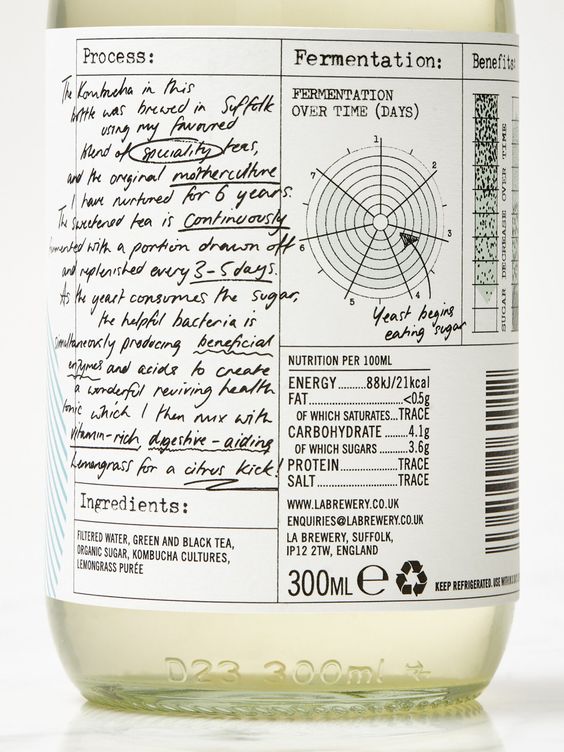 Features and Advantages of Simili Stickers:
Writable Surface: The textured nature of simili stickers allows you to write on them with ease, making them an ideal choice for labels that require additional information or personalization.

Print Compatibility: Simili stickers readily accept high-quality printing, ensuring your designs appear sharp and vibrant while accommodating handwritten notes.

Texture Appeal: The unique texture of simili stickers adds a tactile element to your designs, creating an engaging and memorable interaction for recipients.

Affordable Solution: Simili stickers offer an affordable option for various applications without compromising on visual appeal or writability.

Customization: Whether for personal or business use, simili stickers provide ample space for customization, making them versatile tools for diverse needs.

Adhesive Options: Simili stickers come with a range of adhesive choices, allowing you to select the most suitable option for your specific application.

Eco-Friendly: Simili paper is often an environmentally friendly choice, making simili stickers an eco-conscious option for labeling and communication.
Diverse Applications of Simili Stickers:
Organizational Labels: Simili stickers shine as versatile labels for organizing items in homes, offices, and educational environments, where the writability aspect comes in handy.

Product Tags: Simili stickers provide an effective labeling solution for products that require additional information such as pricing, specifications, or care instructions.

Event Invitations: The writability of simili stickers allows them to double as event invitations, offering recipients a personalized touch while also featuring event details.

Thank-You Notes: Simili stickers make charming additions to thank-you notes, allowing for both printed messages and handwritten expressions of gratitude.

Customized Messages: Whether for gift-giving or promotional purposes, simili stickers let you create custom messages that resonate with recipients.

Name Tags: Simili stickers with handwritten names serve as economical and personalized name tags for events, workshops, and gatherings.

Personal Journals: The textural appeal and writability of simili stickers make them excellent embellishments for personal journals and scrapbooks.

Retail Promotion: Simili stickers can be used to create promotional stickers with handwritten discounts or special offers, adding a personal touch to marketing efforts.
Simili stickers offer the best of both worlds: the ability to print eye-catching designs while also providing a surface for handwritten interactions. Their versatility, affordability, and eco-friendly nature make them a staple for various labeling and communication needs. Dive into the world of simili stickers to enhance your organizational efforts, branding endeavors, and personal projects with a touch of creativity and practicality.
7 Sticker Material - Craft Sticker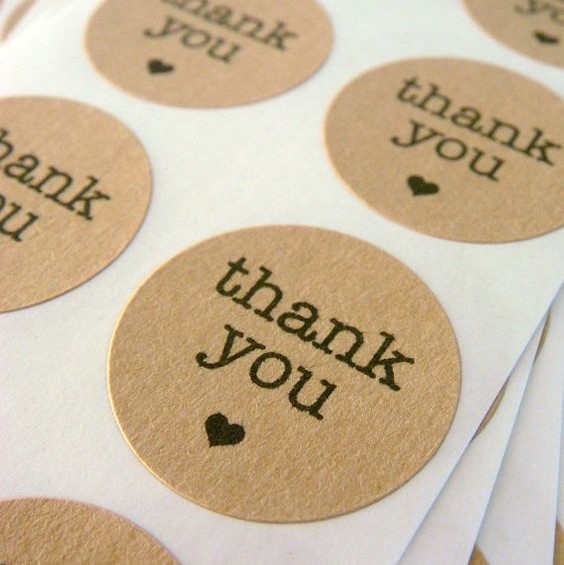 Craft stickers, crafted from a durable yet distinctive craft material, exude an artful charm that adds a touch of vintage nostalgia to any project. These stickers bring a rustic and textured element that captures attention and sparks creativity. In this exploration, we'll delve into the unique characteristics, advantages, and creative applications of craft stickers, allowing you to fully embrace their timeless allure and incorporate them into your projects.
Features and Advantages of Craft Stickers:
Vintage Aesthetic: Craft stickers possess a natural and rustic appearance that effortlessly lends a vintage, handcrafted vibe to your designs.

Textured Surface: The textured nature of craft stickers adds depth and tactile interest, creating an engaging and interactive element for recipients.

Durable and Resilient: Craft material is known for its sturdiness, making craft stickers a robust option for projects that require long-lasting adherence.

Natural Look: The earthy tones and fibers of craft material evoke a sense of authenticity, perfect for projects that aim to convey a down-to-earth feel.

Creative Compatibility: Craft stickers harmonize well with various design styles, from rustic and vintage to eclectic and artistic.

Handmade Appeal: Craft stickers evoke the charm of handmade creations, resonating with audiences who appreciate personalized and authentic touches.

Eco-Friendly Choice: Craft material is often environmentally friendly, making craft stickers an eco-conscious option for those who value sustainability.
Versatile Applications of Craft Stickers:
Handmade Gifts: Craft stickers enhance the aesthetic of handmade gifts, adding an extra layer of authenticity and sentimental value.

Scrapbooking: Craft stickers find a natural home in scrapbooking projects, contributing to the overall vintage and textured theme.

Wedding Decor: Craft stickers can be incorporated into wedding decor, particularly for rustic or bohemian-themed events.

Product Packaging: Craft stickers serve as charming embellishments for product packaging, giving items a personalized and artisanal touch.

Personalized Cards: Create unique and personalized greeting cards with craft stickers, offering recipients a heartfelt and one-of-a-kind sentiment.

Vintage Designs: Craft stickers are perfect for projects that require a vintage aesthetic, such as vintage-themed parties or events.

Home Decor: Add a touch of rustic elegance to your home decor by incorporating craft stickers into wall art, frames, or decorative items.

Artistic Projects: Craft stickers can be used in mixed-media art, collages, and other creative projects that celebrate texture and natural elements.
Craft stickers bring a sense of nostalgia and an artistic touch to your projects, allowing you to infuse them with a distinctive handmade charm. Their ability to evoke vintage aesthetics and withstand the test of time makes them a versatile and appealing choice for a wide range of applications. Explore the creative possibilities of craft stickers and discover how they can enhance the visual and tactile appeal of your endeavors.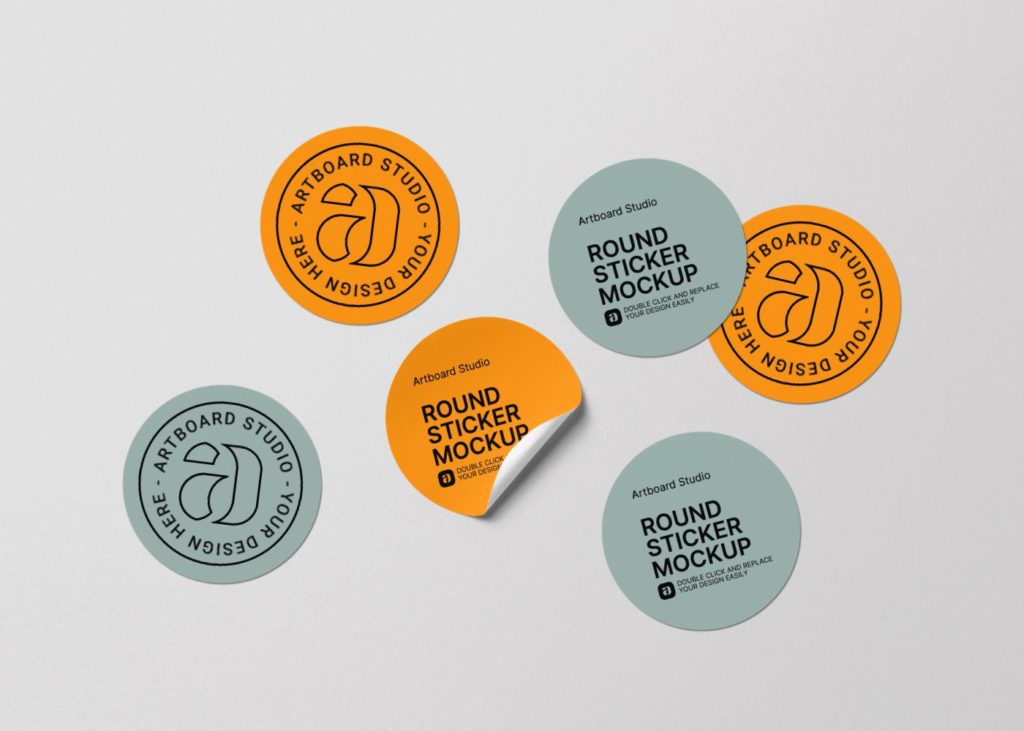 Choosing the appropriate sticker material enhances the effectiveness and visual impact of your designs. By understanding the unique qualities of each material, you can make informed decisions that align with your project goals. Whether you're creating labels, decorative elements, or promotional materials, the right material ensures your stickers effectively convey your message and capture attention. Elevate your sticker printing projects by selecting the material that suits your needs, and watch your designs come to life in the most impactful way possible. Feel free to contact us for more information.