Dan Lok FU Money Book – Best Book For Business Startup
kelchu.admin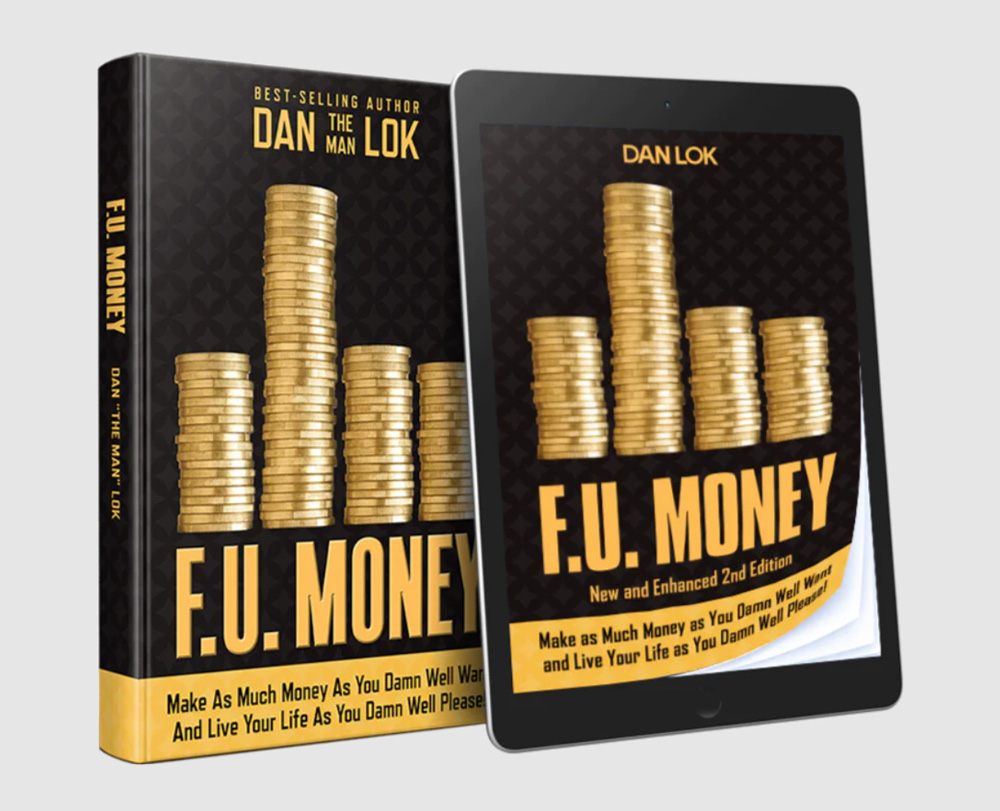 1. Introduction of FU Money
Sleepless nights worrying about money.
Having to work at a 9-5 that you hate, just that you can get that paycheck at the end of every month.
Not being able to afford the best health care for you and your loved ones.
Being a slave to an alarm clock in the morning.
Having to say no to vacations with your best friends because of financial limitations.
Wouldn't you just want to say f*** you to all these situations? Then I have good news for you. You can!
But first… you need a FU money.
Definition of FU money is being wealthy enough to maintain a desired lifestyle without relying on employment & assistance from anyone.
2. Why & what's the merit of reaching fU Money
What is the benefits of achieving "FU Money"?
You will be free to do whatever, whenever you want, wherever you want, with whomever you want, for as long as you want, without having to worry about money.
Takeaway number 1: Allow yourself to dream: What's your Hollywood lifestyle like?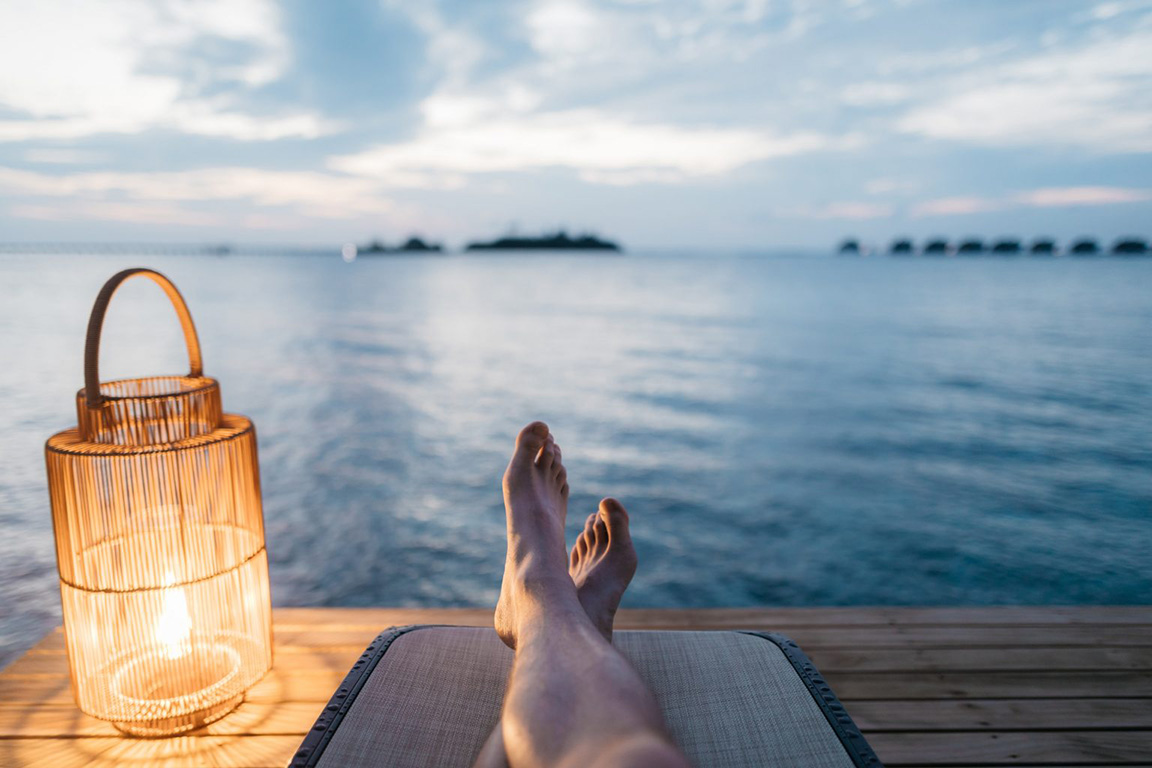 You need to set a specific goal that you want to achieve in your future, when we have a clear aim, we are giving ourselves a target to strive for that may lead to a more purposeful & structured life.
Therefore, Dan Lok recommends us to make our money target list. Perhaps imagine yourself living like a Hollywood movie star, what would your ultimate lifestyle look like?
How much would it cost you to live that lifestyle yearly?
Now here's Dan Lok's own list, which he is living now, by the way.
Luxury condo, $160,000
Leasing 2 sports cars, $36,000
Exotic vacation every quarter of a year, $40,000
52 extravagant meals, at $200 each, $10,400
Dance lessons once every week, $75 each, $3,900
Name brand clothes, $3,000 per month at a $36,000 total
Home theater system, $10,000
Maid service $26,000
Lavish Christmas, $20,000
Lavish birthday, also $20,000
Personal chef for 5 meals per week, $30 each, $3,900 in total
Personal trainer 3 times a week, $40 each, $7,800
One concert per month, $6,000
Charity, $50,000
52 spa treatments, $100 each, $5,200
Flight lessons and rental, $50,000
Limousine rides, $5,000
Random bills, $50,000
Buy-whatever-I-want-money, $100,000
In total, Dan Lok's Hollywood lifestyle costs him about $640,000 per year. Now, this is a lot of money for most people, but do you need this large amount of wealth to achieve your FU Money? Definitely no, but this is the idea of his goal & motivation. This is because, Dan Lok is clear on this point, he wants to pay for the freedom of choice & quality.
Takeaway number 2: The slow way to FU money verses the fast way to FU money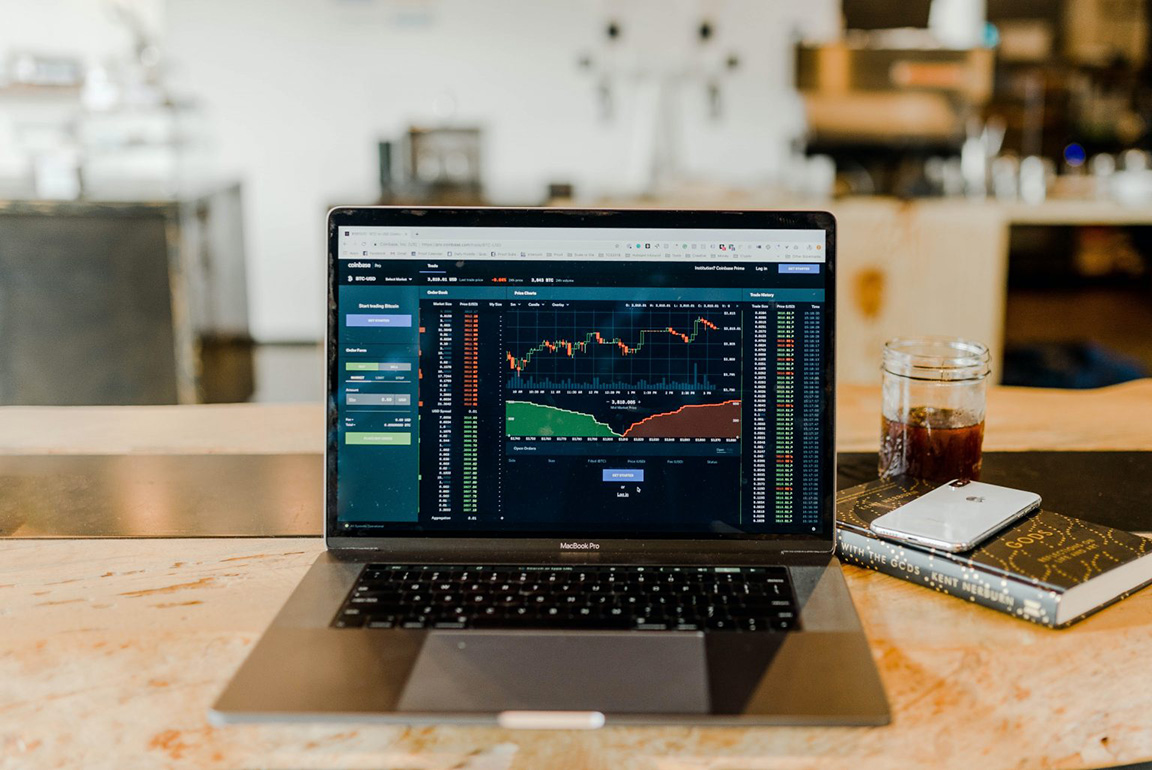 There are two proven ways to achieve your FU money status, there is the slow way & fast way to reach the dream place.
The slow way is the old traditional way:
Start by getting a stable job & put as many money as possible into your investment plan such as mutual funds every month / quarter. Hopefully when you retired in your late 40 you will have enough wealth to live on to your dream life (the Hollywood lifestyle Dan was talking about).
This is the "proven" method that you've probably had shoved down your throat by your peers while growing up:
your parents, your grandparents, your older siblings, your younger siblings, your teachers, your fill-in teachers, the cashier at the local mall, your occasional cab driver, that guy with the hotdog stand ….
The problem with the slow way comes in two forms:
It's slow
This is because your source of income will always be dependent on your employer, you need to make sure that you don't lose your job before your retirement. Also, the fund manager generates an average of 10.3% in return in the year of 2021, your portfolio net worth will grow a roughly 10% without considering inflation as a factor. In short, this is a proven way, but it required a large amount of patient & effort to achieve it.
You lack control
Secondly, the investment plan you squeeze out every month is being managed by the fund manager. And you pray every day to hope that your fund manager wont screw up your investment plan.
Faster way to achieve FU Money
Now, let's talk about the faster way to get more wealth, note that the faster way should generate more income & sales without consuming your time.
There is multiple way to do it such as:
Become a savvy investor/trader in the stock market
Flip houses and do real estate investments
Create your own business
It goes without saying I think that Dan Lok prefers the fast way, and specifically building your own business. Therefore, we will put our main focus on that in the remaining takeaways.
Takeaway number 3: Focus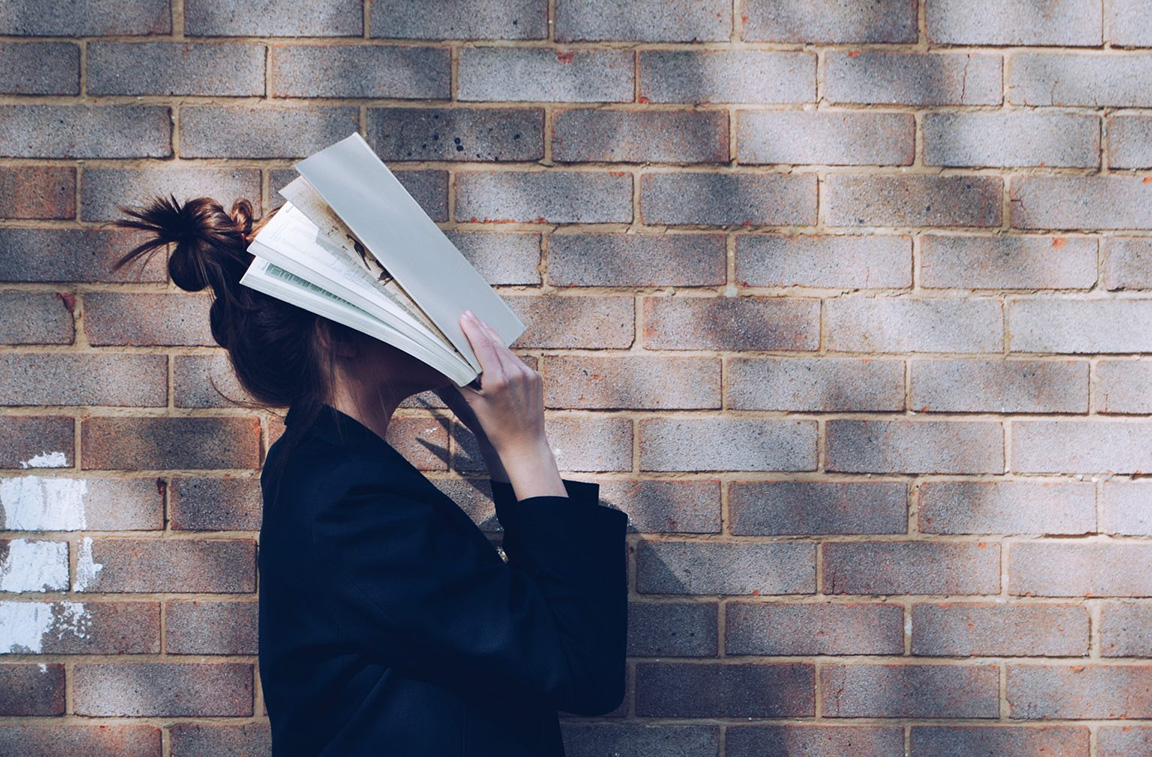 In the modern era it is becoming apparent that connectivity is a way of life, in particular, connectivity to social media outlets allowing humans stay update with their family & friend. But, it also brings huge disadvantages to the user, as it is a major source of distraction and thus can hinder users from successfully fulfilling certain tasks by tempting them to use the social media instead.
People need to stay focus & get rid of their distraction. Getting rich is simple, you need to have a great vision & deliver a ton of value to people, solve as many problem as possible, it's that simple.
We can see the same pattern in the health industry. For instant, you want to build a great physique, all you need to do is follow a proper diet, sleep, gym & repeat. You don't need to spend extra cash on fancy equipment, informercial product, fat burners to make it. Therefore, stay focused.
Takeaway number 4: The 5 characteristics of an ideal business.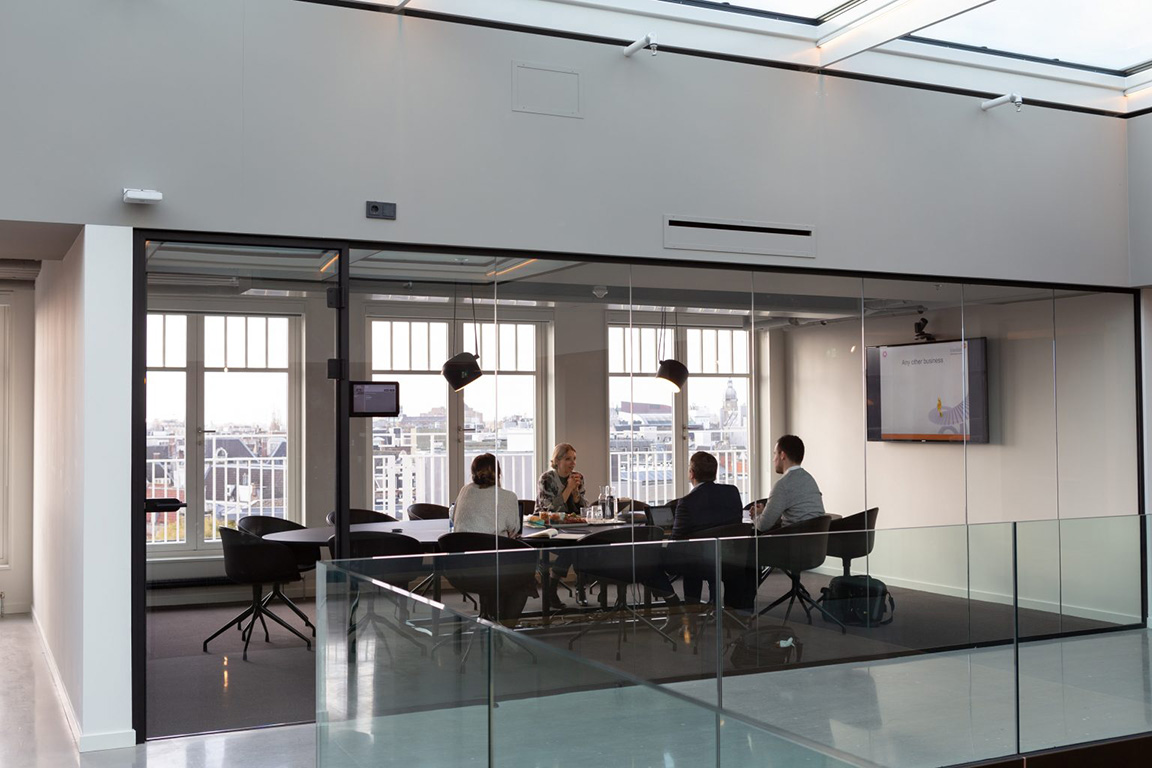 Before you start spending your limited focus energy, make sure you choose an endeavor where you can make money as much as possible.
Such business should fulfill the following 5 key points.
Do what you love. Doing something only for the money is okay, but it's short-sighted. Pick a business that you are interested therefore you will be much enthusiastic & competitive in that way.
stable, growing long-term business. Business pioneers often end up with arrows in their backs. Try choosing a business that have exist in the market for a long time, of course it will have competition in the market, but it indicates that there is money to earn in the market
High profit margin. Low profit margin means no room for error, your margin needs to be able to cover your costing at least twice so that you don't lose money easily
Scalability, if there is essentially no different in effort on selling 100 instead of 10 units of your product you have a scalable business. This type of business can help you growth fast as you don't need to increase your overhead cost.
Money coming in while you sleep. If you want to achieve financial freedom, you need to decouple time spend and income. As mentioned before, most scalable business fulfills this criteria.
Takeaway number 5: The 6 golden rules to internet riches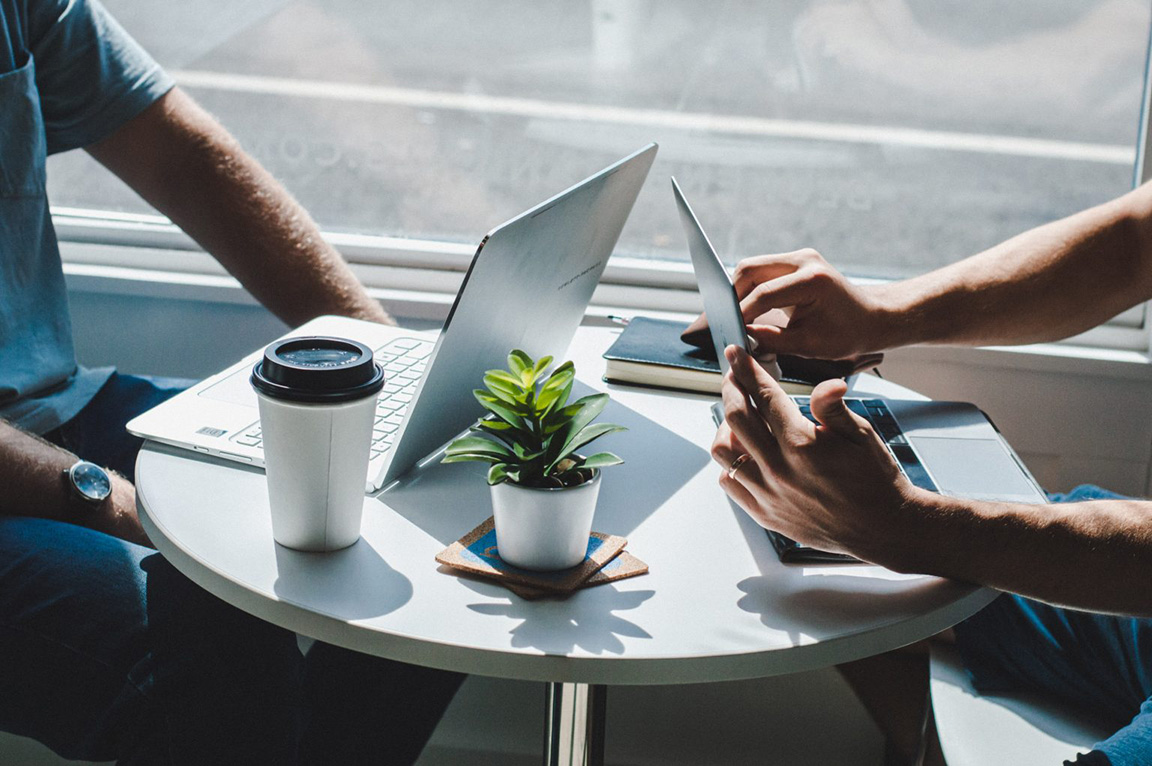 The market always come first, if you want to find out where money is being made, look no further than where money is being spent. Observe & research the market before you start your business.
Create a simple & easy to navigate website that sells your product & services. Your website is not a brochure, it's a 24/7 virtual salesperson that can help you get sales while you are sleeping.
Build a business, not a moneymaker. Focus on assets – such as building customer list, products & brand awareness. Assets will bring more value & increase customer loyalty in the long run.
Create a multiple stream of income in one business, not diversified businesses. Serve the needs of your target group to the greatest extent possible.
Leverage the time & resources of others You only have 24 hours per day, through outsourcing manpower, you can utilize other people's time & scale your business easily.
Automate as much as possible, there's a lot inexpensive technology available to keep your business running such as automated emails and auto reply chat bots.
Summary of FU Money
Write down your Hollywood lifestyle and determine how much money you must make a year to have true FU money.
Choose the fast way to wealth, not the slow one.
Jumping from one get rich scheme to the next is a surefire way of never getting FU money.
Don't make it more complicated than it is! Have a clear vision, deliver tons of value, and stay FOCUSED.
Choose a business where the chances of making FU money are as high as possible.
Follow the 6 golden rules to internet riches.
In short, above are the important takeaway for Dan Lok FU Money book, we hope you enjoyed the content. Also do click here if you wish to see more content like this.